We're unique caterers of the Black Hills, SD and Rapid City region specializing in Dutch oven style cooking. We serve many wonderful people in the Black Hills and surrounding area, taking great pride in our ability to deliver. We cater all types of events such as:
Weddings
Anniversaries
Birthdays
Family Reunions
Company Picnics
Corporate Events
Any Other Events
The "dutch oven" is definitely a unique twist on catering. The food was absolutely delicious! I heard many comments on what a great meal we served at our wedding! Especially delectable was the specialty chocolate dessert! Food can make or break an event… I'm glad it MADE our event! His prices were very reasonable. A very special THANK YOU to Tim and his team!
---
Tim and Sheila Nold –
Owners of Old West Dutch Oven Catering Company
Tim and Sheila Nold own and operate the Old West Dutch Oven Catering Company. Commitment in professionalism, aesthetically pleasing arrangements, and quality food through clean and safe preparation are all primary goals of the company.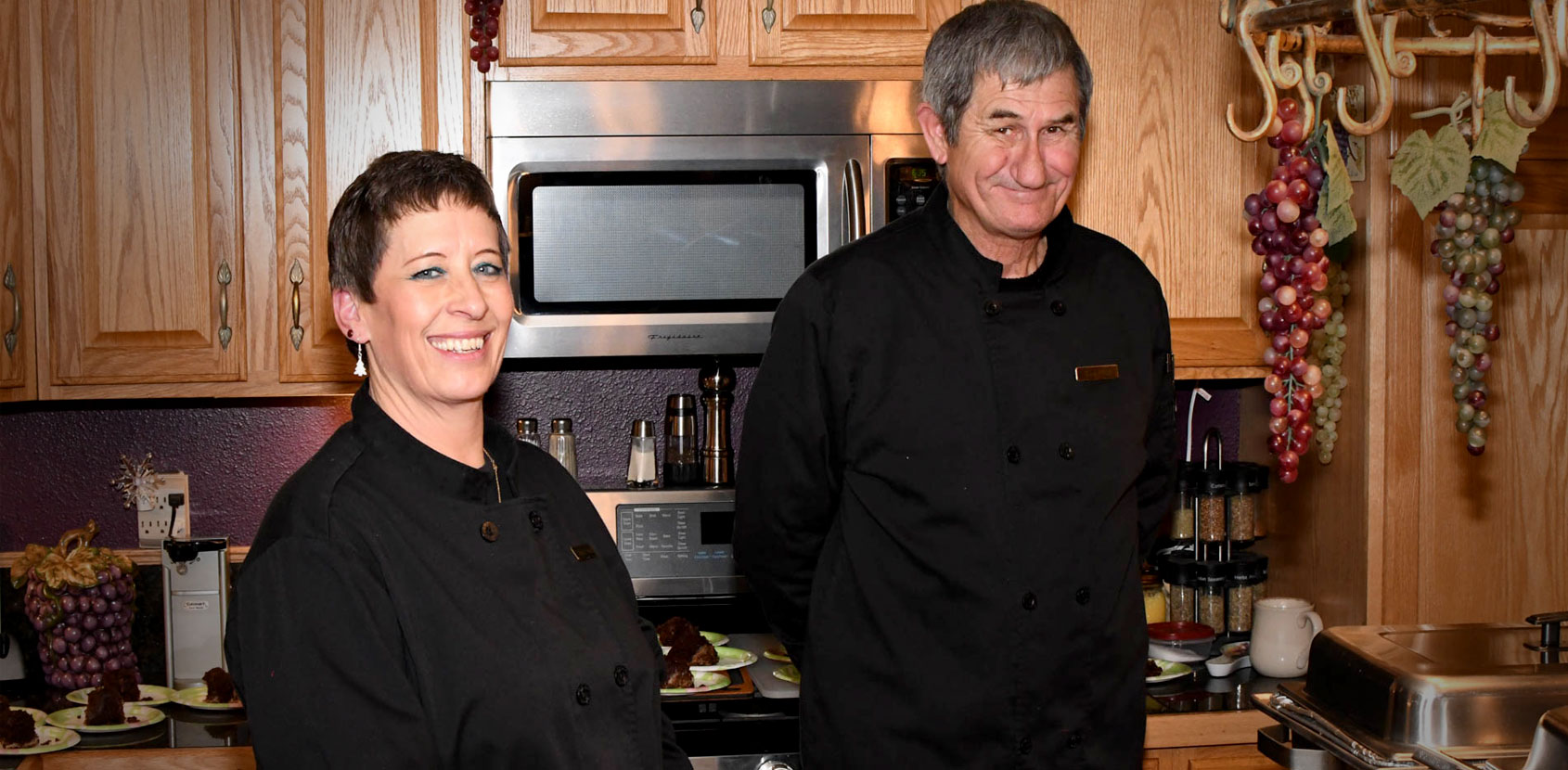 Flavor And Moisture-Locking
Dutch Ovens
The Dutch oven has a thick bottom and sides that prevent hot spots and work to retain heat. This thick structure coupled with the heavy lid allows us to lock in the flavor and moisture of your favorite foods for an unparalleled taste.
Dutch ovens are ideal for many forms of cooking from stove-tops, ovens, and even campfires. The versatility of the Dutch oven allows us to cook a varied assortment of dishes in a myriad of different ways.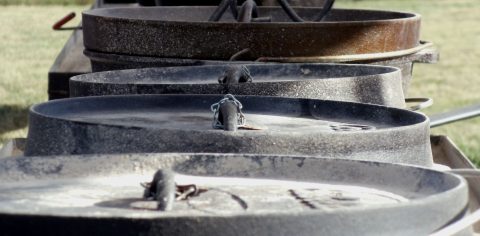 ---
Convenient On-site Catering
We bring our old west and traditional catering services to you with on-site Dutch oven cooking. Simply get in touch via email or by phone and we'll work with you in planning your next event or special occasion.